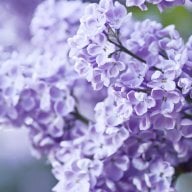 Joined

Aug 31, 2005
Messages

9,490
FH and I have been talking about moving out of California for months, and a couple days ago, made a big decision: we''ll be moving to Oregon (Portland) in November. Less than 2 months after we marry.

Originally, we were planning on taking a cruise to the Mediterranean, but after talking about our move, we''ve decided to hold off on the cruise (until after we''re settled in our new state) and take a mini-moon instead.

But we haven''t a clue where to go, and I''d love some ideas!

We''re getting married at the end of September (the 29th), so we''d like to go somewhere in early October. We can leave from Dallas, TX (where we''re getting married) or Los Angeles, where we live. We''re open to flying (or driving, as long as it isn''t too long a drive), and want to stay for at least 3 nights.

Any and all suggestions are welcome!