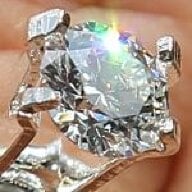 Joined

Apr 25, 2014
Messages

8,228
Just seen this.
http://www.bbc.co.uk/news/technology-34346802
In a statement, the White House said more than 5.6 million fingerprint records were stolen from the Office of Personnel Management (OPM).

...

The OPM attack was uncovered in April this year and saw attackers make off with ID and security clearance information about US government staff. Social security numbers, names, addresses, health, financial and biometric data were all taken.

Fingerprint records were also stolen and the continuing investigation into the breach has revealed that far more went missing than initially thought.

The OPM played down the significance of the fingerprint theft saying that the ability to abuse the data was "currently limited". However, it acknowledged that the risk could rise as technology improved and fingerprints were increasingly used as a guarantee of identity.
I have already removed 'Visit the USA' from my list of things to do, because of the fact that us Jonny Foreigners have to get eyeball scanned and fingerprinted like convicted criminals just to get through Border Control (as I understand it?)
and this sort of thing just reinforces my personal view that any given Government shouldn't be data-mining / trawling for information on its citizens / storing mountains of personal information unnecessarily 'just in case' its citizens may commit some indiscretion at some undefined point in the future which may be able to be picked up and punished in the future.
How would you feel if your unique and unchangeable (but counterfeit-able) physical identifiers had been stolen, along with all your personal, health and financial information? As noted in the story, we can change PINs and whatnot but we can't exactly change our fingers and eyeballs, and if someone decided to steal our identity they would have everything they need. Not to mention make a copy of our fingerprints and frame us for a crime...