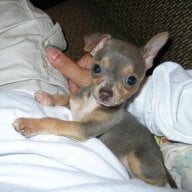 Joined

Dec 16, 2007
Messages

5,184
According to AOLnews, Michelle Obama may have made her first boo-boo since entering the White House. Apparently, she "under-gifted" when the British prime minister and his family visited.

The Obama''s were given lavish gifts of clothing and antique pins, colorful childrens books, ect... While on the other hand, Obama''s gave the prime minsters'' family 25 movies and replicas of the plane Obama flies in (similar models are priced around $15.00 on Amazon.com)

So...do you all think this is a big deal? When gifting, should it always be fair and balanced? Have you ever been the one that found themselves over/under gifted?