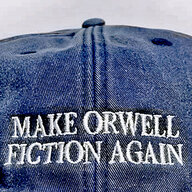 Joined

Apr 30, 2005
Messages

28,946
Witnesses have testified that while administering CPR Dr. Murray TOOK A BREAK to order one of Jackson's bodyguards to bag up all the profonol bottles, in three layers of bags, BEFORE telling anyone to call 911.

When the paramedics arrived, and saw the IV stand and an IV in Jackson's leg they asked what drugs were administered.
Murray responded, a mild sedative, he never mentioned profonol.

When paramedics asked how long Jackson had "been down" Murray said about a minute before the 911 call though all the paramedics say the state of the body indicates he was dead much earlier.

During attempts to revive Jackson Murray claimed to feel a pulse in Jackson's groin.
The parametics stopped CPR(which can indicate a false pulse since it pumps blood) and felt the groin and did not feel a pulse.
Murray is trying to conceal that Jackson was long-dead.

Paramedics testified MJ may be alive today if Murray called 911 immediately and told them that profonol was in Jackson's body.