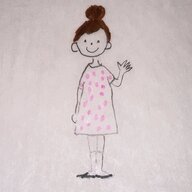 Joined

Feb 2, 2016
Messages

8,122
Just wanted to share something I learned recently that I had never heard of before and could help someone else.
Got a call from the nurse at school yesterday that my son had a rash on his face that looks like poison ivy although there was no exposure to the plant recently, so I know right off we could rule that out. The rash was mainly on his forehead and cheeks and there is a long scratch on his face that is bumpy, just like poison ivy would be. I realized I had bought some new shampoo recently and he had used it twice.
As it turns out the areas on his face affected are where you would see the shampoo runoff from his head. I still didn't know what the exact ingredient was that was causing this but a quick Google search of the ingredients turned up this ingredient:
https://en.m.wikipedia.org/wiki/Methylisothiazolinone
This chemical is banned in cosmetics and personal care products in Europe and Germany and had restricted use in Japan and Canada. It may also be neurotoxic. It produces that poison ivy type rash which also is painful and causes a burning sensation on the skin. This is a chemical that was previously used in antibacterial soaps but has found a new calling in personal care products since consumers have caught on to parabens.
Really makes me sick that they can use something this toxic and allergenic in this country. So I figured that maybe some of you would want to know about this because you would have no idea otherwise and it can greatly aggravate an existing condition such as Rosacea or eczema.