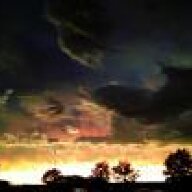 Joined

Nov 24, 2013
Messages

97
So I thought finding a stone I like for my boyfriend's 'mangagement' ring would be the hard part. But apparently finding a setting for a men's CS ring is the real hard part.
So I picked out a nice little red cushion spinel, 5mm.
Here's what I'm looking for.
Bezel set
White gold or white/Rose gold two tone.
Clean lines/rounded edges (comfort fit or close)
8mm wide - max, but would prefer to stay closer to 7
Able to be complete and delivered by October 30th(in time for his birthday).
If I were shopping for just a band, I'd immediately buy this.
My local jewelry does great custom work, but their designer will be gone until October 27th. I could order a stuller setting through them, but not much I find online is striking my interest, except one or two somewhat decent settings. But then I think, why buy a 'decent' setting just to have it on time?
So I'm open to suggestions. I'm starting to let go of the idea of having it in time for his birthday. And I'm looking at custom work now. My budget is at around 1200, but I could stretch that if I found a perfect match. Any vendor recommendations? And tips/suggestions in general for getting a men's ring done?