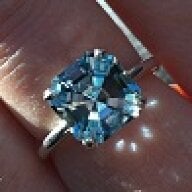 Joined

Jul 21, 2008
Messages

4,881
Imdanny|1310405612|2966570 said:

Clairitek|1310402046|2966527 said:

Madam Bijoux|1307991862|2944888 said:

Maybe I need new glasses and a hearing aid, but I don't see or hear any talent coming from Gaga.
I suspect she's a displaced Kardashian.

Hardly a displaced Kardashian. I suspect that if she were truly void of talent Elton John would not have lowered himself to sharing a stage with her to sing one of her songs. There is a lot more to Gaga than meets the eye (hard to believe since she puts so much out there). Go watch some of her YouTube videos from before she became mega-famous. I especially love the ones of her performing her songs on piano. Really shows her singing talent, vocal power, and ability to play a real instrument.

Gaga certainly isn't for everyone. I am from the Madonna generation, too, but I don't take any offense to a torch of sorts being passed.

It's not that I take offense to it, it's that I don't believe it. To me, all of these "pop princesses" are pretty much at the same level. Gaga might be arguably the most talented of them, and the most controversial (I mean that in a good way), but the new torch bearer, the new Queen of Pop, maybe when Gaga has achieved it. Madonna is the best selling female recording artist in the world, and in the Rock and Roll Hall of Fame, and still working. Gaga has never been as famous or as successful. I mean how many people have? How many single female recording artists? None. And the rest of Madonna's achievements I mentioned earlier. Also, to be honest, my taste in music is very eclectic. If I want singing talent, I'll listen to the soprano Emma Kirkby, or Fantasia, or the Mississippi Delta Blues, or a thousand other artists. That's not why I listen to pop stars, Madonna or Gaga, either one.

I think Gaga is interesting. Her work is interesting. I plan to pay more attention to Gaga and her work, but I could live without her fetish with paying homage to Madonna, to be polite about it.

I can't believe this thread has had almost 600 views. It was just a rant as I said in my title. Yes, I feel strongly about it, but it's just my personal opinion.
I can't highlight parts of your quote for some reason, but I wanted to point out (again, since someone else has already said this), that Gaga is less than half of Madonna's age. Give the girl a chance! I think that if you compare them at the same age its more of an apples to apple comparison. The person a few posts up pointed out the fact that Gaga is 25. At 25 Madonna was significantly behind Gaga in terms of career success, but I don't think that makes Gaga better. Just that she isn't totally unfortunate or talentless.
I will agree with you that the Madonna fetish on Gaga's part is a bit odd. I think she will grow out of it, though. Can you blame her? She is 25, part of a generation that grew up listening to Madonna. Doesn't surprise me that she wants to honor Madonna in that way.