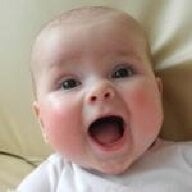 Joined

Mar 21, 2008
Messages

1,961
hi, DH did medical studies for one year and every time I ask him something about the human body, he always says he wishes he could find his medical books to show me. we have no idea where they went missing.

so... I think I will get him some new ones for Christmas. yes, I plan in advance but I also have to order these books as I don't live in an English-speaking country.

my question is: Can you recommend good ones, I'm guessing with illustrations, that you may know from your own medical studies?
Gray's Anatomy?
I don't want to ask him because I want it to be a surprise.

thanks!