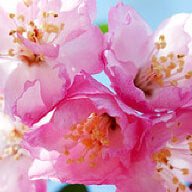 Joined

Nov 12, 2006
Messages

1,084
Has anyone decided to use a Mary Kay consultant (one who does weddings) do thiers and thier bm''s makeup on the day of the wedding? We have this woman who is an MK wedding specialist (or somethign like that) that will come to MY house, many times if I need her to, to do a color consult, apply MK makeup on me and any BMs in attendance and will also come to the wedding site on the wedding day to apply MK makeup to ALL bms and me for only $50 total!!!

(I know this is a great way to get us to buy MK products but if they work well then why not anyway...especially if we can try before we buy!!??)

Just wondering if someone can speak to the talents of thier MK person''s makeup application skills?


Thank you!!!!!