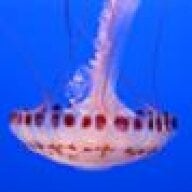 Joined

Nov 30, 2008
Messages

612
I need some tips and advice. I''ve found it ridiculously difficult to make new friends ever since I graduated from college in 2001. And now with my best friend moving away in two months I''m finding that with all my friends long-distance, I really need to find a new batch of local gals! How do you all do it? As a substitute teacher, I''m sometimes at different schools every day of the week...not really a place for "pickin'' up"

. I do enjoy a wide-range of hobbies, but they seem to be either seasonal or things I like to do by myself. I check out craigslist from time-to-time, but that always just seems risky to me. One last problem, it can''t cost more than a couple of bucks since I haven''t worked full-time in a couple of years (really trying to pay down the debt I''ve accrued!).
How do you gals meet new friends these days? (particularly those of you who''ve been out of school for awhile) Have you ever set out with the specific goal of making new friends and been successful (or otherwise!)?
Thanks! (And hope I don''t sound too pathetic! I do have lots of friends, they''re all just living far away from me!)