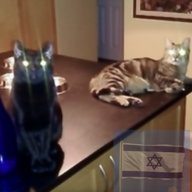 Joined

Jun 8, 2008
Messages

49,918
How does one maintain a PAAOO?
Just wanted to get some points of view and experiences from you on this subject. Life as we all know it can be and often is challenging in different ways. Some people deal with it in a more positive way than others. I want to deal with problems and challenging issues in a more hopeful upbeat optimistic way. In contrast to the general worrying and pessimistic way I usually view and deal with things. You know that definition of insanity right? When one keeps repeating behavior looking for a different outcome. So wanting to break the negative thoughts and coming here seeking wisdom from some of the wisest people I "know". PSers of course.

Here's what I do know. Just throwing some random thoughts out there as I type this post.
We cannot control everything but we can control our attitude and reaction to events and circumstances and challenges. Remembering that and internalizing it so it becomes automatic.
Maintaining a healthy gratefulness and appreciation for all I do have. And I am very thankful for all the wonderful people and loved ones in my life. That trumps (ugh hate that word now LOLOL) everything.
I plan on putting a real effort towards meditating on a regular basis. Going to start that during our vacation that is coming up and to that end if anyone has a good beginning meditating youtube video they can recommend I would appreciate that.
And taking pleasure in small accomplishments and experiences every day. I might not be able to solve all the world's or even just my problems but I am doing the best I can and need to realize that instead of focusing on the negative. i.e. All the animals I cannot save or even help. Heartbreaking but I am trying to realize (thank you my friends who are hammering this into my head everyday as I need it) I am making a difference to at least some animals. And for now doing what I can do though it is a huge overwhelming problem and hardly feels like I am scratching the surface. But doing the best I can and making a small difference at least.
Instead of focusing and concentrating on the negative and the unhappy events remembering I cannot do it all and I am doing what I can and sometimes life sucks. To remember things always change so when it sucks there's a good chance it will get better at some point too. That's the only constant that life changes all the time. So you hope for the best, prepared for the worst and deal with what happens in the moment knowing things will get better. One day at a time, one hour at a time if necessary. Suck it up and do the best you can. Keep moving. Keep the dark thoughts away and allow yourself to be happy no matter the circumstances. That wonderful quote stays with me and is keeping me strong.
"The mind is its own place, and in itself can make a heaven of hell, a hell of heaven.."
No matter what is occurring focus on the positive do the best you can keep moving and know this too shall pass. And if it doesn't you will deal with it as it happens and make the best of it.
OK that's all I have for now. Hoping PSers will generously share their thoughts here and maybe this can help others too. Thank you!