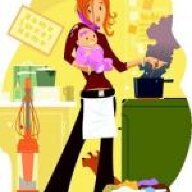 Joined

Feb 24, 2011
Messages

373
I received the setting from lanbo/beyondjewelry3 today. While it is lovely, I think they got the measurements all wrong.
It is supposed to accommodate an 8.6 center stone, per specs in my order. I cannot even come close to 'dropping' the gem into the center; the prongs, though straight up, prevent it entirely. That sounds waaay too small, yes?
I have sent them an e-mail. I would like to give them the opportunity correct the problem rather than trash the order completely.
Please respond if you know whether or not the gem should fit into that center w/o actually being set. And, if you've had any experience sending things back to this vendor to fix, that would be helpful to hear as well. I am kind of freaking out because I am on a deadline. Once here, the stone still has to be set.
TIA ~
faegrace