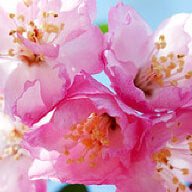 Joined

Nov 12, 2006
Messages

1,084
How exciting that was
It makes things feel all the more real lol.
I don''t know if anyone has used them for STD''s but creating and ordering on Snapfish was quite easy and very affordable. They have a ''save the date'' template and you upload your favorite photo, type in some text and your''e done
It cost about $33 for 60 4 x 8 photo cards and envelopes and we can pick ithe whole thing up at a local Walgreens to save the $7 in shipping. Picking them up also gets them in our hot little hands by 9:30 tomorrow AM!!! (we ordered about 15 mins ago!!). This is a great thing as we are about 3 weeks late in getting them out!!
Only downside that I can think of is that they only have the one template......but it was a very nice looking one to us so that didn''t bother us. Oh, and if the backs of the cards also have the glossy finish, writing on them won''t be possible. We''ll enclose little notes so guests know where to go for our website etc.
Anyhoo......I''m just so excited to have done those
I''ll report back tomorrow on thier quality.
Ciao!!!!