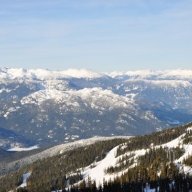 Joined

Jun 19, 2008
Messages

2,107
I''ve got the Nikon D90, and currently have a Nikkor 18-105mm VR lens, as well as a 55-200mm that came with the package. I''d like my next camera-related investment to be a good close-up lens. I know FI would probably want to get a Nikon brand one (they call theirs Micro lenses), but if there are other great brands compatible, I''d love to hear about those also.
So does anyone have any recommendations for good macro lenses? I searched Nikon''s website, and they offer 4 in total (haha 2 look like cream of the crop lenses). I''m not interested in spending $1000 or anything, but I realize some money has to be dropped in to get one. I just haven''t researched the differences in them all yet, and figured I''d go here first to try to narrow down my research. I''d certainly use the lens for jewelry

, but also for a multitude of other daily things.
Thank you!