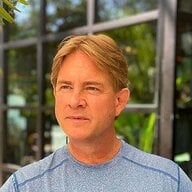 Joined

Jan 20, 2009
Messages

1,299
According to Rapaport Diamond News, Jewelers of America (
JA
) has initiated a letter-writing and fund raising campaign to oppose the introduction of state luxury tax proposals on jewelry and watches. In New York, the most recent state budget includes a luxury tax measure, and the state of Illinois has a specific piece of legislation drafted for the purpose of creating a luxury tax. If passed, both would add a 5 percent luxury tax on all jewelry and watch purchases of more than $20,000.
This from the
JA
web site:
Luxury Tax Legislation:
With New York State's December 2008 introduction of a proposed luxury tax on jewelry, this topic has been raised for the first time in nearly 20 years. For the time being, Jewelers of America does not anticipate new legislation at the federal level, but we are keeping a close watch on state activity. Given the budget deficits faced by numerous Governors, we believe there is the possibility of copycat legislation in other states.
As with past fights to repeal luxury taxes, Jewelers of America recognizes the importance of monitoring and keeping our members informed about this issue – especially at a time of economic distress. Luxury taxes unfairly target only selected industries, causing sales to drop and unemployment to rise. In addition, the federal government often pays out more in unemployment benefits to affected workers than it collects in luxury tax revenues, according to studies of past luxury taxes.