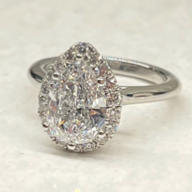 Joined

Nov 28, 2005
Messages

243
hi everyone... i have sad news. my parents have just decided that we will be putting our german shepard of 13 years to sleep this week... his spinal cord seems to be fused to the point that he is basically immobile and the meds that we tried are all not working... he is barely eating or drinking now and breathing heavily as if he is very tired. because he is about 100lbs we are can''t move him anymore because he isn''t even trying...

i will be making the hard call to the vet tomorrow morning to schedule the procedure. is there anything i should be aware of? what to mentally prepare my parents and i for? i really want to be there when he goes but i heard that there will be reflexes during the procedure... i am scared...

hopefully lucky will be at a more peaceful place with all the other happy pooches in doggie heaven.