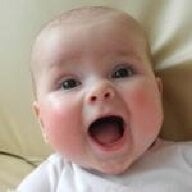 Joined

Mar 21, 2008
Messages

1,961
hi, I just need some advice from those who have lost a parent while they were young. I really hope that isn't too many of you.

I'm not looking for sympathy or well-wishes, but an honest opinion. if you know me from the Mommy to Newborns thread, then you know I was diagnosed with breast cancer at 7 months pregnant, had some surgeries, had my healthy baby girl and am now busy with chemo. I hope to live a VERY long time and there isn't a reason right now to think I won't. however, I do know that the cancer could recur and it is possible that I might not be there for my daughter after she turns 10 or 15, etc.

I am thinking of writing a book of memoirs about what I'm going through to maybe give to her on her 16th birthday (hopefully I'll be living a normal and healthy life then to give it to her, myself). do you think that would be a good idea and would you have liked to be left something like that by your parent? I don't want it to be a horrible book about sadness and pain. I also want to write about all my hopes and dreams for her, and tell her about my childhood and how her father and I met, etc. just all the stuff you'd want your kids to know and get to tell them when you're there while they grow up.

I don't want the book to make her unreasonably sad or her to wish that I never wrote it. I didn't lose a parent as a child so have no idea what emotions one goes through. anyway, if it's a bad idea, maybe I'll just make the diary for myself to help me get all my thoughts together and work through my emotions.