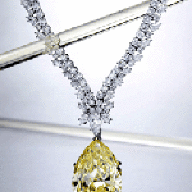 Joined

Nov 14, 2010
Messages

46
Good afternoon, I am in the way of purchasing some stones. I live in New York and would ideally like to purchase them in person. If any of the threaders could be so kind as to point me in the direction of who to trust or what store would be the most trustworthy, it'd be great.
Ideally, I would like the stones to be a nice carat. I've never purchased loose stones before, so how much do they initially cost?
I.E 3.OO Carat Tanzanite would be ... 5.OO Carat Amethyst would be ... so on. P.s- I'm fully aware of there being 1,ooo's of stones, I do not expect people to list every single stone with every price, just some with the average price range. Thanks.