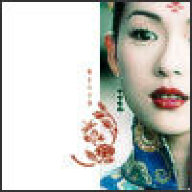 Joined

Aug 21, 2006
Messages

51
Hi ladies (and gents)!
This may sound like an odd question, but I''m planning on getting married in North Carolina and am having a difficult time finding great ceremony/reception sites. The big part of the problem is that I currently live in
Maryland
(NC is where most of my family lives). My fiance and I are also considering Richmond, VA (where most of his - smaller - family lives) but I''ve been able to find some nice sites there.
Recently I was at a friend-of-a-friend''s house and noticed she had all sorts of magazines that had special details on Texas-only areas! Bridal salons, restaurants, reception sites, etc. Something like that would be SO helpful to this process! Unfortunately, I''ve looked everywhere online and I can''t seem to find
anything
. You''d think people making bridal magazines would be happy to sell them... but all I can find are the usual magazines (Martha Stewart Weddings, Brides, etc.) that aren''t specific from state-to-state.
Do wedding magazines for North Carolina just not
exist?