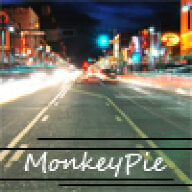 Joined

Apr 23, 2008
Messages

6,059
Before I say anything else, know that I want my new ring to be CHEAP. As in, DIRT. VERY DIRTY. Hehe. I refuse to own something that I get attached to and then have to pawn off again in dire straights, because I refuse to use up all our money again on something super expensive. For now at least. Someday I want a new diamond, but right now I want something cheap and pretty.
I am considering a colored stone to put in my old setting, but I am also open to new settings. I am ok with sterling silver - I can rhodium plate it. I think what I want right now is something WAY simple if I get a new setting, like a three stone or a solitaire. If it''s a three stone, I want pear sidestones only. If a solitaire, I want an EC or cushion cut.
I''ll admit, I don''t know what I want. Lol but you ladies always find the prettiest things, and I really miss having more than my wedding band on right now.