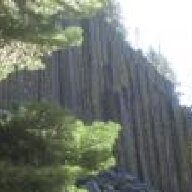 Joined

Nov 4, 2015
Messages

29
Hello all!

Lele here, I have lurking in he shadows and decided to come into the light.

I am trying to find a round cut purple-bluish Spinel for my e-ring. I was seriously looking at a shiny colorless stone that is unmentionable here, but there is something a little more special about natural colored stones. ( I personally am not a fan of the colorless stones as a center stone e-ring look. Nothing against diamonds and the like)
My fave color is purple (all shades) but for my ring I really want that steely Lavendery-purply-blue color. So here I am looking for trustworthy sources for a stone. I don really know much about how the cuts should look other than what I have read here on Pricescope. Any help would be appreciated. Also right now my budget is a flexible 600 more or less, not really knowing what that will do for the size I am looking for 7-8mm.
Thanks, Lele