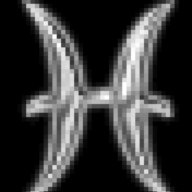 Joined

Apr 22, 2003
Messages

26
I am looking at buying an emerald cut diamond. It has EGL and UGS certification. The specs are:
88 pts
6.27 x 4.91 x 3.38
clarity:VVS2
color:E
fluorescence:none
depth:68.8%
table:80%
crown:7.3%
pavilion:57%
girdle:medium to thick polished
culet:none
polish/symmetry:good

First, are the EGL and UGS certificates reliable? It was appraised at $8,870. Does this seem right for this stone? The person is selling the stone for $3,700. Is this stone worth this? I have seen it and it is definately beautiful. However, I have done some research and it seems that the table% and depth% are not desirable, in fact, on one site the percentages were below average for the emerald cut. Is this true, or is it hard to judge without seeing the diamond? Any help would be appreciated.