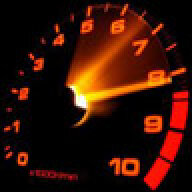 Joined

Feb 1, 2007
Messages

13
Hi Guys,
I''ve been reading Price Scope for several months and using the knowledge articles and tools you have here (HCA) to assist me in my first diamond purchase. Awesome site, awesome members. Thank you thus far.
I''m shopping for an engagement ring. I''ve done hours and hours of reading, and while I don''t consider myself a diamond "expert" by any stretch, I certainly would say I''m educated.

My questions don''t really have as much to do with the quality of the diamond, but more to do with diamond buying etiquette. So I''ll try to make this easy to understand:
- I''ve decided on the setting I think my girlfriend will love, and gotten the okay from a person close to her:
http://www.bluenile.com/product_details.asp?oid=5848
- she likes "chunky" rings, so I think it will fit the bill nicely. It''s worth mentioning that she wears a
size 7
. Because of this, I'm shopping for diamonds at
BlueNile
since they are the only ones with this setting.
- Regarding the diamond, I will accept
only
"ideal" or above (and it has to be better than on the "edge" of ideal, so sayeth the HCA). I would prefer clarity of VS2 or above, "excellent" symmetry and polish, medium fluorescence or better, and color of H or better. This brings me the dilemma, diamond size.
I have been looking at ~0.80 carat diamonds, which will yield about 6mm in diameter. I felt this was a good balance because the setting is 4.1mm wide, which means I would have ~1mm overhang of the diamond on both sides. However, as much as I really really want it to, my budget just cannot allow a $4000 ring purchase. To be brutally honest, my budget can much better bear about $2000 total, with a little give for something extra special. So, short of dropping in color (I-J) and clarity (S1-2) I don''t think I''ll be able to even get near this price range on a ~0.80 carat diamond.
I started looking into smaller diamonds; say around the ~0.50 range, which provides a much better outlook in my budget without sacrificing the quality of the diamond. A ~0.50 carat diamond is in the 5mm range, which will give me about .5mm overhang on the setting. Frankly, while I''m not a "baller", I just have reservations about a diamond this "small" because I feel like the only thing most people look for anymore in a diamond is the size. I''m afraid to be embarrassed around her friends and family because I could "only" afford the "small" diamond. I know she is going to die for anything I buy her, but her family (especially her Aunt''s) are VERY critical of things like this and it just has me very nervous. But I know no one will want me to break myself to buy something larger that I just can''t logically afford. The feeling still lingers.
Nevertheless, I just don''t know what to do from here. Do I break myself and spring for the larger, slightly less quality diamond or get a solid quality smaller diamond? I just don''t know what the proper "etiquette" in this situation is. I think it''s worth mentioning as well that while I know the "three months salary" rule of thumb is not true, it''s still widely recognized. $2000 is almost half of one month's salary - and her family knows this - let alone three months! Three months salary is over 10k! That is a lot of friggin'' money, a lot that I just don''t have. I have a house payment!
I'm very confused as the right direction I should be taking. Do I get the smaller diamond and not break myself, but run the risk of being "that guy"? Help.

Thank you!
Chris