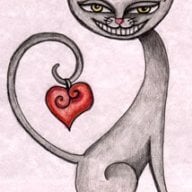 Joined

Feb 22, 2009
Messages

4,580
Hello everyone,

I have to start by saying that I''ve been lurking and this is one of the kindest forums I''ve ever seen on the internet.

I have fallen in love with antique settings and I''m recently engaged. I really want to find something with an OEC diamond in an orignal setting (not a reproduction,) but I would really like to find something in person so that I can try on the ring and see the craftsmanship in person. The trouble is, I can''t seem to find an antique jeweler in my area. I think I''m not searching in the right way or something because I''m just coming up with pawn shops.

I''ve called local jewelers, but they were no help. How do I find a local antique jeweler? Do you have any references? I live in the Sacramento, CA area.

If worse comes to worse, I will purchase on the internet, it just isn''t my preferred method of finding my ring.

Thanks so much..