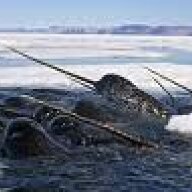 Joined

Jan 8, 2009
Messages

119
I had a LiWits flare up.
sorry for the rant/vent/wall o' text. But there are pics!
We have the ring. Since the beginning of Sept. Its sitting on his desk. I have pretty free access. When it first came I wore it around the house or while lounging on the computer. But after a week or two of getting it out of my system (hard to be sure its correct and all good before the return time frame is up if I never look at it!) I haven't touched it except once last week to take new pics of it with a possible wedding band. (what do you think of the band? I can return it, but leaning towards holding on to it. It was cheap enough that i can always resell. Its plat like the ering, with engraving and 10 single cut diamonds)
Since I know its here and ready. And since I know my Bf is not the "Lets plan a fancy night out randomly!" type of guy, I have been trying to plan some mutually beneficial outings, nothing high pressure, but if he happened to take advantage- great! We had a baseball game, yummy crepes and cupcake dinner, fancy brunch with bottomless mimosas, hiking with the dog and found some cool waterfalls, walking along an antique boardwalk in a bay side town .... all leading up to Oktoberfest yesterday. Now the back story.
Our first date, 6 yrs ago was Oktoberfest. Seemed fitting. We talked about going up to the Harpoon Oktoberfest, the original one, make a weekend of it. I envisioned taking the dog up, bf would have time to talk to parents in person (a point of confusion right now), go, get engaged on our 6 yr anni and then if he was thinking ahead (probably giving him too much credit) we would get a hotel and the parents could granddog sit. then head back to our current state for work after quick show off to the family and friends.
Well we didnt do that. After talking about taking the trip up for a week or so, he decided we should not, and go to one more local. Ok.... so we got tickets to the more local one. All the other activities have been before this, so each time it didn't happen, i was fine with it cause I was thinking he was probably waiting for Oktoberfest.
So getting ready to go- telling myself to have fun no matter what.... we are leaving and the ring is still sitting square on the desk. I checked when he wasnt there cause i figured it wasnt worth the worry if it was there. But then I was more disappoint then I thought i was going to be. So of course he noticed and asked, and i told him (which is good for me cause i'm guilty of giving the silent treatment)
He tells me he had thought of it but thought it should be more at my thing not at something that his thing, and he thought beer etc was more his thing. Where i see it as Our Thing, just cause of the first date and all. He then said I told him to talk to my dad and he hadn't done that yet.
The thing is I didn't tell him he had to. I asked if he planned on it or not. He was on the middle of the road. We are both 30ish. living together in multiple states. There is no need to ask permission. But knowing my dad, he never got to interrogate High school boyfriends (BF is the only boy I've brought home) and always joked about wanting to do that. So I think he would really like it and may be grumpy afterwards if he doesnt get this moment. So i told bf that to hopefully sway him into a convo with Dad if he was considering it. I also mentioned the thread here about how its not really permission any more, but more of a i love your daughter and this is what i have planned. But my BF hates things like this. He hates to call and order food. So I can imagine a "dad" talk is high on the do not want to do list.
So i tried to tell him that again. I know my parents dont want that to hold it up, they just want to get on with it. I know i want to get on with it, but still not rush him so that its not what he wants. I am not a super fancy, high maintenance girl, but i still want some romance.
Now I'm bummed i broke. I was hoping I wouldn't lose my composure so close.
And to top it all off, I'm going on a mini vacation next weekend with his mom and sister and her friend- no BF. I reallllly hoped i would have the ring before then to show them and celebrate. there will be drinking.... his family and esp sister are pro drinkers. I dont know if i can keep the secret. Its already hard enough over IM/chat when they ask whats new and exciting.
So thats my story. I know..... I know I need to shut up and enjoy. But it was just such a huge let down that snuck up on me. But in the end we did have a good time at Oktoberfest. And it probably wouldn't have have been that great a place to propose as it was crowded and loud.
I just hope i didn't ruin future plans.
and here are more cute pics. I know everyone loves rings and cats! Let me know what you think of the band. I have a feeling a scalibri apphire channel set ring is in my future sometime too, but think this might hold me over until the right one comes along.