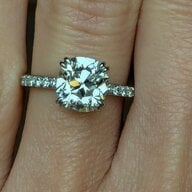 Joined

Jan 21, 2006
Messages

10,591
Date: 12/10/2006 7:07:39 PM
Author: biblobaggins23
i would disagree that the divorce rate has remained stagnant since the mid-80s. the last stat i heard was the high 50s and growing!
This is partially false. Despite the media''s continued attention at exaggerating divorce trends...evidence from journals says that the chance of a first marriage ending in divorce peaked in the 1980''s and then levelled out. However, unfortunately due to data constraints, we have no idea what is currently going on in divroce trends from about 1995 onward...