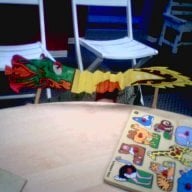 Joined

Feb 26, 2003
Messages

1,555
My limited experience in the real world with diamonds leaves me with many questions. To that end I''m asking that anyone with pics meeting the descriptions below please posted them for my (and others'') edification. If there are things you''d like to see feel free to add to the list.
1. Diamond that looks "milky" or "oily" due to fluorescence. I suppose this is both rare and difficult to catch on film.
2. Diamond that has grey tones rather than yellow or brown. Especially if it is a lower color.
3. A really low colored (but not fancy) yellow diamond. Or are the WXYZ colors reserved for browns only?
4. A nail head and fish eye side by side (these are different, right?). Sorry Rich, no simulated photos.

5. Photos of naturals. I think these are cool-looking.
Any others?