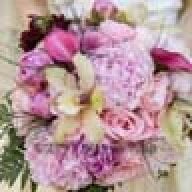 Joined

Jul 12, 2006
Messages

138
I''m having a bit of trouble with the wording on the invite. The private garden we''re renting on a Sunday evening is extremely strict about the time constraints. The soonest the ceremony can start is 5pm and it''s very clear in the contract that the guests need to leave by 9pm. Everything must be cleared out and cleaned up by 10pm.
How do I express this in the wedding invitation so my out-of-town guests can catch a flight back home and make it to work on Monday morning?
I want them to know that everything will definitely be over by 9pm so they can book their flights.
All I have is the typical wording so far...

Together with their families
Trelala & FI

Request the pleasure of your company
At their wedding celebration

Sunday the 24th of June 2007
At five o''clock in the evening
________ Gardens
Saratoga, Ca

Reception to follow
Reception ends at nine o'' clock in the evening?
Reception to follow, ending at nine o'' clock in the evening?