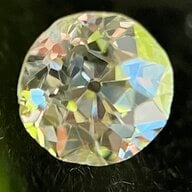 Joined

Dec 16, 2007
Messages

24,375
Specifically variable or fixed rate?
We got a fixed rate mortgage about 3 years ago at 3.99% because at the time, variable mortgages were prime-plus, which is not a very good deal long term. Now, mortgages are prime-minus again and we can get a 2.1% mortgage that way!
By my math that will save us about $500 per month on our payment AND gain us about $15k in paid principle in 5 years to boot. We are thinking of paying the penalty on our present mortgage to switch to a variable rate (convertible) because the savings are so huge.
So I wonder if anyone has any thoughts of fixed versus variable? How did you choose? Has anyone ever done what we are thinking of doing and are you glad or do you regret it?