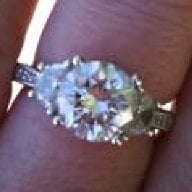 Joined

Jun 18, 2010
Messages

5,765
SMC|1466615864|4046693 said:

amc80|1466552008|4046444 said:

SMC said:

amc, are you getting closer to a name yet? One suggestion I had to add to your list - Campbell. Like the soup.

I think Campbell is cute! So, of course, DH vetoed it.

I'm fairly sure we will go with Cooper.

Cool! Did you ever watch that 90s show "Hangin' with Mr Cooper"? That's the first thing that comes to mind whenever I hear that name. I used to love that show.
Totally watched that!