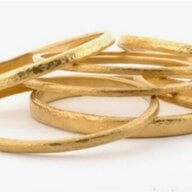 Joined

Jan 26, 2003
Messages

22,107
There are many threads in Hangout in which Pricescope members ask for, "dust" when they want help in dealing with problems they face in life. They turn to Pricescope and their fellow Pricescope members for support and encouragement. Sometimes a family member faces a medical crisis, or a pet does. Sometimes a Pricescoper is about to go on a job interview, take a final exam, or make an offer on a new home. The needs for solace and uplift differ, but the venue does not! It's Hangout!
Today when I went looking for some pretty dust, I couldn't, quickly, find an image of the right size. So I thought I would try to encourage a hunt for some images of "dust" in this thread so that we can use one (or more) when someone needs dust. It has to be diamond dust. Or fairy dust. Or angel dust (
honi soit qui mal y pense
). Or magic dust. Or spiritual dust. Or gold dust. Or silver dust. Or glitter. Or affirmation dust. Or something similar. In other words, no bad dust allowed.
Please, for my sake, find images that we can all copy and save on our computers. I don't know how to handle emoticons. I just want to be able to find pretty images of dust and have them someplace central. Once I find some I like, I will probably store the ones I like on my own computer.
I thank you all in advance!!!
Deb/AGBF

Diamonds Are A Girl's Best Friend