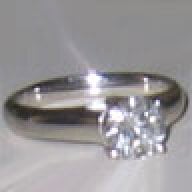 Joined

Nov 8, 2005
Messages

3,136
hi! we're shopping for new leather sofas (probably 2 full size) and are getting a little overwhelmed with the choices! We've pretty much narrowed it down to this general style:
http://roomandboard.com/rnb/collection.do?method=get&id=377760&cat=60
We like modern, clean lines. Couple questions:
- Does anyone think it is weird to get two full sized sofas vs a sofa and loveseat? The room is pretty big and can hold both pieces, and the price difference is negligible. I just don't think I've ever seen this done. The advantage is seating for more people, plus, I think it will be more proportionate in the room.
- my main question - what brands do you recommend? Quality is key for us. So far we like American Leather and Omnia Leather. We also like the style of Natuzzi but we've heard the quality is no longer what it used to be. Are there other brands you recommend? If you have either of the brands I mentioned, how has your sofa held up over time?
TIA!
ETA We're not actually considering the one in the link I posted b/c there is no store near us to go look at, plus it's a little more than we wanted to spend.