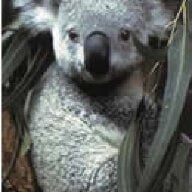 Joined

Mar 1, 2002
Messages

570
There is an interesting debate going on in Australia at the moment regarding laser inscriptions.
Here are the issues
Hot laser technology as apposed to Cold is been debated as a dangerous practice as it is alleged that it can potentially damage the diamond or alternatively cause the clarity grading to downgrade.
The second issue relates to ethical question regarding retailers having report numbers inscribed after the report has been issued at the request of the client.
A typical case would be a client purchases a stone with a full GIA report that has not been inscribed. The client would like the report number on the girdle but for time and other logistical reasons has no need for the report to be reprinted.
Some parties are claiming this to be unethical and verging on fraud others feel there is nothing wrong if its the consumers decision. Interesting
I would welcome some thoughts on these matters.
In terms of Hot or Cold laser technology I would also welcome some input as we are considering purchasing a machine in the near future
Regards
Johan