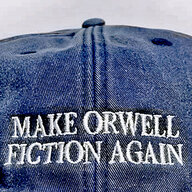 Joined

Apr 30, 2005
Messages

32,299
This poll is for an engagement ring.
Let's assume the guy does not discuss this with his gal.
She has never discussed anything about what she'd like, so it will be a complete surprise.

For around $10,000 you can get a well cut GIA G VS2 white diamond.
For the same price you can get a fairly decent natural GIA Fancy Intense Pink 0.20 ct diamond.
Neither are the best possible examples.
You could find stones that are more and less expensive but these are pretty good for their categories.

I realize for $10K, if you changed the specs you might find anything from 0.7 ct to 2 ct white, and variation is also possible with the pink.
I also realize you could get a larger yellow or a smaller blue - let's just focus on this white and this pink for this poll.

Please set aside which YOU would personally prefer to be surprised with when your fiance proposes to you.
(I think awareness of FCDs in PS is much higher than in the general public)
Please guess what most women would prefer, the 0.20 Fancy Intense Pink or the 1-ct G VS2 white diamond.