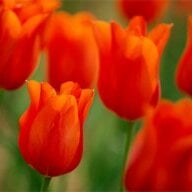 Joined

Dec 29, 2006
Messages

12,461
My Dell Inspiron kicked the bucket after 3.5-4 years, and it''s time to invest in another computer. I was wondering if you could recommend a good replacement. I''m also interested in brands/models to stay away from. I''m considering a Sony Vaio but I''m open to others (except the Macbook -- it''s too pricey). My husband has a desktop computer that we are always fighting over now, and he''s interested in getting a laptop also. We don''t travel too often, so the laptop would mainly be used at home. Here''s what we''re looking for:

Zoe:

* basic Internet.e-mail, word processing capabilities (I''m a teacher, so I tend to do research/planning and then e-mail myself links of things to print at school.)
* considering 14-15" screen size
* fast processor (320?)
* ability to store pictures from vacations (not sure of how many GB of memory I should look for -- 3 or 4??)
* quiet computer (fan)
* relatively light in weight (5-6 lbs, preferably)
* good keyboard, easy to use
* would love to stay below $1000, knowing that we''ll need to add Microsoft Office and that''s an additional fee
* good customer service

Zoe''s husband:

* Internet, e-mail, word processing, and Microsoft Access guru (he''s the database guy)
* would love Blu-ray
* fast processor (320?)
* wide screen (he''s looking at 15", possibly 16" screen size)
* good for watching streaming videos/tv shows on Hulu, fancast, etc.
* ability to store picture from vacations, etc. (He''s considering 4GB, I think)
* definitely a PC, not a Mac
* would consider something up to $1500 I think (He''s easily swayed by bells and whistles but I''m encouraging him to go lower on price. It seems ridiculous to spend so much on something that will pretty much be considered obsolete in about 4 years'' time.)
* good customer service

If there are other things we should consider, please let me know. This is what I could think of off the top of my head. Thanks so much!!