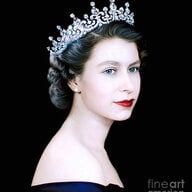 Joined

Oct 24, 2012
Messages

7,921
So it would seem that I am in the 1% of the population that birth control fails on

I have missed a period & found that I am 3 weeks pregnant with a baby I cannot have. I know this because of complications in my second c-section, after which was told I would never be able to carry another child. I was happy with this as I have 2 beautiful, healthy, happy girls.
I am 42 in June, and as of this morning have found myself being fast tracked for scan & examination next Thursday, to be followed by a termination. I am at peace with this.
However, I am quite honestly petrified of the procedure. They will not offer me the tablet method to induce a miscarriage due to my Von Willebrands, which makes me a bleeder. Most likely they have indicated I will have to have a procedure in hospital as a day patient, where they can monitor me for some time afterwards to ensure no haemmoraging. To say I am
[email protected]
myself would be an understatement.
If you are willing, can you share your experiences of pregnancy termination? I realise it's a vile & upsetting subject, but in some instances, such as mine, it's the only solution. I have resisted Googling what happens, but I am looking for positive stories of swift treatments. I am sure it's more common that I realise, but I only know of one friend who has had a termination & I cannot ask her as she found it very traumatic emotionally. I am not emotionally attached to this, but more scared of what I will have to go through. Please tell me it will be OK?? I don't want to share this with my friends. They do not need to know.