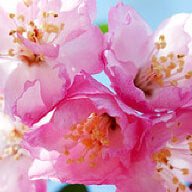 Joined

Nov 12, 2006
Messages

1,084
Okay, BMs and I had our first shopping trip together for BM dresses. I was there to support, give comments, and generally help out (as there were 4 of us and only 1 salesperson). That''s all I really needed to do anyway, seeing as though I do have my gown already. HOWEVER......as the girls were winding down, I remembered I needed a proper bra to go with my gown so I quickly tried on one and then proceeded to wonder if the boning would be visible thru the satin or not (as some of my BMs dress choices showed the bra boning underneath).

My MOH suggested I try a similar dress on to test that theory out. I thought that was a nice idea and since I love Maggie gowns, I walked over and picked one up that looked very pretty.

Of course I LOVED IT. And I mean LOVED it. It was fantastic, perfect, and just gorgeous. My eyes watered as she put a viel on my head. As luck would have it, I am now considering getting this dress (Maggie''s Rebecca). I''ve been looking online for a possible deal on the gown and wondered just how flexible I could be on the sizing since it is a lace-up style?

The size 12 I tried on fit like a glove......but then again isn''t that what the corset style affords? A perfect up-top fit? The lacing in back goes as low as the top of my butt so I would even dare to say it tailors the waist fit as well. We took pics and in the 12, the laces in the back are not as close together as they are on Maggie''s model on her website, so I venture to think a 14 would allow the laces to tighten more. But a 10 wouldn''t be too small either as the privacy panel under the laces has plenty of extra fabric to spare if the lace ups were wider apart.

Does any of that make sense? Have you even gotten this far??? lol

So, what do we think? Can I search for a 10, 12, or 14.....thus increasing the chances of getting the Rebecca at a lower price?