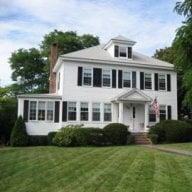 Joined

Nov 19, 2006
Messages

1,286
So, a few of you have been following the saga of my sapphire search. Although I was leaning towards a sapphire I have on preview from an online vendor, I felt like I really hadn''t seen enough stones to be sure. Also, since the one I have is a non-standard shape, I wanted an idea of what it would cost to have a custom setting made for it.
LA jewelry district is massive - I think something like 5,000 shops in an area of 16 square blocks. There are very few storefronts that are a single vendor...think a big room with lots of counters, each counter a different person selling their own items. Some things to remember if you ever go:
1. Have an "out" whenever you are talking to one of the staff. What do I mean by this? Well, like a bad blind date, a lot of these sellers can''t or won''t take a hint that you aren''t interested. They will keep showing you more and more items (increasingly uglier as it goes on) in the hope that you''ll buy something just to get them to stop talking to you. So, be prepared to have to back out with a "sorry I''m late for a lunch meeting!"
2. Although it is overwhelming, talk to at least 5 sellers in different buildings. It is extremely educational to see the varying qualities and selling tactics of the different booths. Some will try to sell you crap (They''ll peg you as a $500 person coming in, and everything they show you will magically come out to $43
others will try to sell you by talking crap about other jewelers. Often they will ask the price of whatever jewelry you have, and let you know they could have gotten it for you for XX% cheaper.
3. Don''t buy ANYTHING the first time you go. If you do have only one day, go for a couple hours in the morning, go to lunch, and then come back after. You really need a clear head, and return policies are crap or nonexistent, so be sure of your purchase.
4. One-three all sound pretty negative, but really have some fun with it. Since most booths don''t have customers all the time, they are happy to show you a lot of their stock. Also, they aren''t snobby like a lot of high-end B&M stores. The variety is amazing - one store had tray upon tray of colored gemstones, literally a rainbow. Another guy specialized in, well, basically really BIG rocks (I tried on a 12ct pear...not exactly my style, but fun anways).
5. Try not to make fun of the other shoppers. There was one guy who seriously should have spent some time on pricescope, but looking back I don''t know if he had the intellect to handle using a computer. He was buying an engagement ring and it was obvious he was trying to be as cheap as possible. I literally heard him say several times "Can we go lower in quality? Just give me the lowest-quality, biggest size stone you have since we''re just going to throw it out later...I think its better that we have a nice setting since we''re just going to get rid of the center stone" Then the schmuck had the nerve to try the ugly frozen spit thing on MY hand since I was "about his girlfriend''s size" UGH!
On the whole, it was a pretty good experience for me. I found out that: I want to keep the sapphire I have and I think doing a custom setting locally won''t be too expensive. These are the quotes I got:
a) WG, .5ctw (2 RBs, .25 each, VS clarity F/G color) $1,500
b)WG, .4ctw (2 RBs, .2 each, VS clarity F/G color) $1,400
c)WG, .4ctw (2 RBs, .2 each, SI clarity F/G color) $1,100
d)WG, .4ctw (2 RBs, .2 each, SI clarity G color) $738 (random)
e)WG, .4ctw (2 RBs, .2 each, SI clarity G color) $700-750
All are for a custom setting for my 7x5mm lavender sapphire, 3 stone style. I think I am leaning towards going with e) because he is more local to me (not in the downtown district) and I just get a better feeling from the guy. There is still the option of the online vendor doing it, but I have to talk to them next week.
Thanks to all the pricescopers who have helped out so far!
RZ
PS Just wanted to share a non-jewelry related story from my trip. While I was downtown, I thought I''d take a look at one of the condo conversions they were doing. The condos were nice, not spectacular, but the agent was hilarious. She literally said, "It''s all about the location. The great thing about this area is that, while the homeless people come through, they don''t let them stop or sleep here, they push them out further east." Then, while telling me about the bathrooms, she says "You''ll notice that we have the cheapest tub-shower combo -- this is to make it easier for YOU, because most people want to rip out the bathroom and start over anyways." Way to sell a cheap bathroom in a brand new $700k condo.