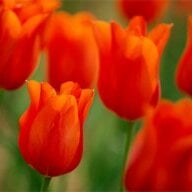 Joined

Dec 29, 2006
Messages

12,461
Okay, so I feel silly asking for dust for my kitty who's undergoing surgery this week, but it's worked for others. So why not?
We took our male cat, Henry, to the emergency clinic last night because he was howling and moaning. At first, we didn't think anything of it because he's always been a pretty vocal cat. I say that he just likes to hear himself talk.

Anyway, he got sick and then he kept hiding under chairs and tables, wailing, wanting to be left alone. That's not like him. So we took him to the vet and she said that it was a good thing we brought him in because he was so completely backed up and he was unable to urinate. He had crystal dust on his...you know. I don't know much about crystals in urine, but it's a really bad thing to have. I think they can cause kidney failure, which can result in so many other issues as well. He had a catheter put in, which has helped for the short term, but he's having surgery to fix the issue for the long term. He'll need to be put on a special (prescription) diet, also.
He has a heart condition (heart murmur) and he's on medication for that, and he broke his hip a few years ago. Poor guy...He did not need another thing to happen. He's a tough cookie, yet fragile at the same time. Our female kitty, Zoe, has no idea where her brother is, and she keeps wandering around (presumably looking for him -- that's what I think anyway).
Henry will be at the vet until Saturday, likely doped up and on lots of medication.
So, sorry to be so wordy, but I'll take any dust you care to throw our way. I know Henry's "just" a cat, but he's part of our family.