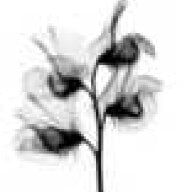 Joined

Oct 22, 2005
Messages

1,747
What do you all think of this idea? FI and I are going to have a "winter wonderland" themed wedding (lots of whites, silvers, golds, and reds) and since I love the theme b/c I love snowflakes and anythign sparkley, what do you think of a bouquet like this? I could just get some crystals to stick in a bouquet also if this seems over the top, but I thought it was neat b/c it's different...
is it too much and should I just go with adding some crystal stems to a floral bouquet, or is it cool?
ETA: I think it may be a bit much.....what do you guys think of adding a few crystal stems to a bouquet?? Or is it too much...I'd have to have colored ribbon though to make it stand out from my dress??