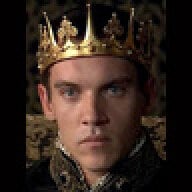 Joined

Jan 21, 2008
Messages

6,186
http://www.usmagazine.com/stylebeauty/photos/15-carat-club-201116/15283
4th post down-
"June 22, 2011 - 10:53am Phallentz Michel
when is she gonna give something back to Ray J who made her! Thats a shame!"
I was looking at the celebrity rings thread and came across this link and comment.
I have a question.
Who is Ray J?
I have no idea.
I have another question.
These are the daughters of the man who is famous for getting OJ Simpson off a murder charge when he was as guilty as sin.
Can anyone tell me why society would want to "celebrate" these young women? Their father is disgusting, but rich and famous. Are they famous for any other reason? Have any of them done anything to warrant this much attention?
And again- who is Ray J? I'm so out of it.