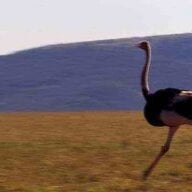 Joined

Nov 12, 2006
Messages

5,471
Been seriously busy, so haven't been reading or posting much, but just came to check in and saw Aloros' 'Too Good to be true' thread. Hopes replied:

"But generally a relationship should start with two people laying everything out in the open, usually within a week or two of confessing feelings for each other. This could be pure idealism on my part, but it's easier to fall in love with a complete person, flaws and all, than someone who has a spotless past."

What do you gals think of this? Should you share all your deep dark secrets up front? Even if whatever it is doesn't 'matter' any more? (obviously, children who are 'disowned' as a deep dark secret, in the way Aloros' man did are a separate issue). What have your experiences been? Wished you'd told sooner? Wish you hadn't told?