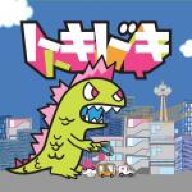 Joined

Jul 22, 2016
Messages

8
Hello Everyone! I'm super shy and would normally stick to lurking but I really appreciate all the information and help this forum has to offer so I wanted to share my little journey so far as thanks.
My boyfriend is letting me pick whatever I want for an engagement ring and I initially started looking at diamonds. I researched quite a bit and felt confident in picking a good one but I realized I didn't really like diamonds specifically. They are gorgeous but I don't feel like it has to be the only option for me. If I had chosen one, it probably would've been an AVC.
I started looking into gemstones and found out about Alexandrite which I liked since it was unique and then Padparadscha sapphires for the gorgeous colour. However, both ended up seeming quite pricey and it felt very hard to find a stone with a good cut that had a colour I liked. After that, I started looking into yellow sapphires since yellow is my favourite colour but realized I didn't want a yellow stone for an engagement ring. I'm not too sure why but I think I'd want to have more fun with it as a RHR ring in the future. I feel like this might be the start of a dangerous hobby haha...
I must have gone through that long vendor list like 20 times and, even when I wasn't looking for it, there was one sapphire from Finewater Gems that I went back to look at occasionally. When I saw it go on sale, I finally jumped for it!
Here are some shots! I cropped them all to save space.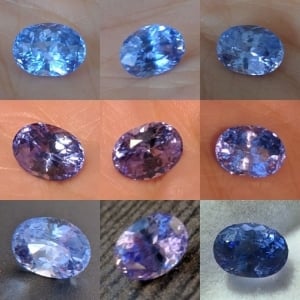 The first row was taken by the window in the afternoon. In the second row, the first two were taken in my den with LED lighting and the third was taken with flash by the window. The last row was kind of random. The first picture was taken indoors with no artificial light, the second was taken in my den again but not directly facing the light, and the last one was taken in direct sunlight.
I really love being able to see the mix of blue and violet tones and it always looks different depending on which room I'm in. The gem brief doesn't say it's a colour change sapphire but I think there's still a pretty distinct shift. I also like that it never looks too light or too dark for my taste.
That's about it! I've really liked the Tacori 2620 setting for a long time but have recently fallen for some of
Victor Canera
's pieces so I'm not sure what to go for. I have some time to decide though since we have to save up for awhile. I just know that I'll probably want it in rose gold since warmer metals seem to look better on me. Any thoughts?