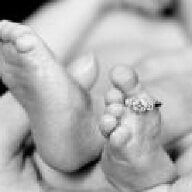 Joined

Mar 16, 2005
Messages

4,212
So another thread got me thinking about starting this one. I'm not sure if ATW is the right place to start this, but it seems appropriate given all the talk about the economy. My hubby and I have become huge fans of Dave Ramsey and have been following his plan for the past few years. Put simply, his plan is to pay off all debt except the house, save 3-6 months in an emergency fund, put 15% of your pay into investments, start college fund if applicable, then pay off remaining amount on mortgage, and lastly give to the causes of your choice.
Does anyone else live this way? Not necessarily on Dave's plan, but not using credit cards for anything or paying cash for cars? If so, do your friends/family think you are weird for living like this? I've gotta tell you, my friends and family probably thought I was a weirdo for doing a monthly budget and paying cash for cars instead of having a note, but right about now, that plan is looking pretty smart. We actually get to keep our paycheck rather than having to send it right back out to credit cards and car payments. Anyone else in this boat? Want to share any tips on what you did to make it work? Our biggest wasted expenses were on food every month. I totaled it up one time, and we were spending $2500 a month on dining out and going to Whole Foods

. That's more than some people bring home in a month! Now we spend about $500-600 on both. Being on a written budget every month has helped us see where the money is going every month. My fave quote on money is that if you don't tell your money what to do, it will go away. So true!