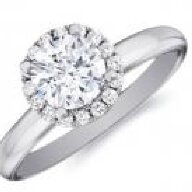 Joined

Jan 4, 2010
Messages

128
Hi ladies! So many names have been removed from the list - CONGRATS!!!
My SO and I are celebrating our 8 year anniversary tomorrow so I am mentally preparing for all the "So, when is he going to propose?"
questions. Kinda sucky that such happy occasions are filled with little annoyances like that. Luckily, I just moved for a new job so we won't run into everyone we know at dinner.

Is there a thread for those of us whose "timeline" depends on the job market? lol, if not, I might start one. It really is the only thing holding us back! Fingers crossed for his interview Thursday!!