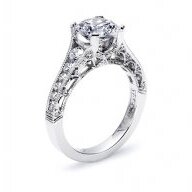 Joined

Jun 12, 2008
Messages

480
I know I shouldn''t really vent about my job when there are so many people out there are worried about holding on to their''s but.... I just can''t help myself!
I have worked at the same office for two years and I have three different bosses, plus a big boss. Anyways since I started, pretty much, they have let me go early on Fridays (about two hours) when there is nothing to do. Well that is every single Friday! So I have become acustomed to leaving early. Well I guess one of the other girls in my office was talking to one of my bosses, and said it isn''t fair. Now he wants me to stay every single Friday until my regular time - the other two bosses still don''t care if I go early

I am so mad, how can you just take away a priviledge that someone has had for the last two years, just like that? I told him that I would work an extra 1/2 hour the other four days to still get off early on Fridays, and he didn''t respond well to that.
In the end of the conversation I told him that it would make me extremely upset if I couldn''t leave early on Fridays (if I work the extra 30mins a day), as I am used to it and it would be unfair not to consider what I am putting on the table. I almost started crying in his office I was so mad. He said he would get back to me before Friday, and that he would speak to my other bosses.
I can''t believe the other women in my office had the odasity to say anything about me at all (it is a brokerage firm and we work for different bosses, but work for the same corporation and big boss), it is none of their business what hours I work. Plus some of the girls only work four days a week, I don''t say anything. Uggh just venting right now...