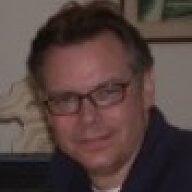 Joined

Sep 25, 2002
Messages

4,924
When I ran across this forum six months or so ago, I was impressed with it's friendly atmosphere and wealth of information.

I learned as much as I gave out, and never once thought about it as a business asset. After all, I didn't think there were that many people in the Tampa Bay area on PriceScope who would need my appraisal services.

Lo and behold, I've been taken aback by the number of people who have used my services as a direct result of PriceScope. Almost every other day now I get requests via email about my services and fees. Every week now there are people who make appointments and drive from as far as 3 hours away for appraisals. In addition I receive out-of-state packages from clients who have never met me, but send their items after viewing my posts on PriceScope.

Frankly, I am impressed. And I just wanted to say thanks. To Leonid, and all those whom I have learned from on this forum, and those whom I have been able to help. I'm having a great time, and making money too. God I love this business.