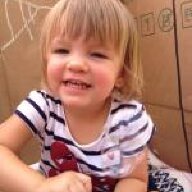 Joined

Aug 15, 2008
Messages

1,115
Hello my fellow June brides!
I hope all your planning is going well and also welcome to some of the new June brides

.
Since I am the first of the June brides to go, I thought I would start up this thread again, seeing as I have exaclty 3 months until the wedding....AHHHH! Talk about time running away from you, geez, it has flown by!

So without further rambling, let''s get some status checks:
Already Done:
- Booked venue for ceremony
- Booked venue for reception (includes food and beverage)
- Booked block of rooms for out-of-town guests
- Booked photog (not doing videog)
- Picked wedding party
- Sent out save the date''s
- Bought wedding dress
- Signed up for 2 registiries
- Booked DJ
- Booked officiant
- Picked colors (sage and chocolate brown)
- Bought veil
- Bought wedding shoes (need to pick b/t three)
- Ordered invites (get here next week)
- Ordered Thank you cards
- Sent out thank you''s for engagement gifts
- Booked cake
- Chose location for rehersal dinner (still need to finalize menu)
- Found two florists (now need to decide b/t two)
- Ordered and received flower girl dress
- Ordered bridesmaid dresses (coming at the end of the month)
- Got DO planner
- Set date for E-pics (scheduled for March)
- Ordered groomsmen attire, pick up week b/4 wedding
- Got bridesmaids and groomsmen gifts
- Set dates for bachelorette party (next weekend)
- Set dates for bridal showers (two diff ones b/c divorced family, both the weekend of April 17-19th)
- Got hairstylists for day of
- Scheduled two make up trials for day of make-up
To Do:
- Address and send out wedding invites (first week of April)
- Finalize lighting for reception (will do at tasting on 3/21)
- Sign contract for photobooth (still not sure if we will)
- Get bridal accessories (garter, lingerie, jewelry, etc.)
- Order rehersal dinner invites (as soon as I finalize the menu)
- Order Wedding Bands (the FI needs to make his mind up!)
- Get Favors (still not sure if we will)
- Get OOT gift bags (still not sure if we will)
- Order/Make programs
- Decide on final dinner menu (Tasting set for March 21)
- Order/Make menus
- Order cake topper
- Do seating chart (I am already getting a headache)
- Decide on honeymoon (Trying to pick b/t Hawaii and Tahiti) - Won''t be till Nov/Dec
- Arrange an engagement/wedding party for local friends in May (our wedding is OOT, and couldn''t invite all friends)
- Gift for FI (will get watch)
- Pick out ceremony/reception music
- Pick out vows
How are my other June brides doing?