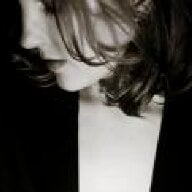 Joined

Nov 2, 2006
Messages

10,541
Calling all July brides! We have 3 months left (well I do for 7/5). How are you all doing with your planning, stress, drama, etc?

I''m doing well. I''ve got all of my vendors lined up and I''m slowly paying for things. We have our honeymoon about 3/4 paid and the invitations are going in the mail this week (stamps have been ordered).

I''m stressing out about a couple things.

1. My dress. I don''t know for sure, but I feel like I may have put on a little weight. Like 5 lbs. Not really enough to notice in your clothes, but I notice the jiggle and I feel bloated all the time. Is 3 months long enough to firm up a bit? For reference, my dress pics are on this thread https://www.pricescope.com/community/threads/the-naked-hawk-found-a-dress.93988/. IRL there is no tummy pooch. That was the from the camera angle. One of the reasons I''m stressing is I really don''t want to have to wear spanx on the day. The dress is really form fitting so I don''t want it to show, and I''m getting married in july and I''m worried I''ll be too hot.

2. My venue. The restaurant where FI and I are getting married is run by this old somewhat senile woman. She''s really sweet and has been very accommodating, but I''m concerned because she doesn''t work from contracts. We have a deposit on the date and I have written notes as well as a drafted menu. But nothing signed. I wasn''t worried at first because she actually seemed pretty sharp the first few times I met with her. The last time we met she wasn''t so sharp. She didn''t have any of her notes with her when we met and she expressed some concerns about things we had talked about...things that were HER idea (like renting chairs for the courtyard where we''re getting married). She just claimed all of "that stuff" as in the things we had talked about, were on her computer and she didn''t have time to review them. What business person does that??? She also expressed concern because she didn''t remember talking about alcohol being covered under the per person cost. When she and I talked initially we said open bar for wine and beer only. Ugh. Anyway, I know this is a big problem and we have to get it straightened out.

Other than that things are great! How are you guys?