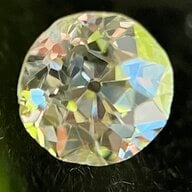 Joined

Dec 16, 2007
Messages

24,364
At some point in our lives we are all judged negatively by others for our actions, thoughts, beliefs, ways of life. The judgement can come from family, friends, we are even often our own harshest critics. Sometimes the judegement is overtly negative, sometimes it is hidden within the guise of concern, and sometimes it is all in our heads.
Lately I have been feeling judged in my life, by others, and also by myself. It has gotten me thinking about judgement from both sides of the social equation. Why and when do people think it is ok to judge anothers actions/thoughts/feelings? Why and when are we most judgemental of ourselves? How does it feel to be judged?
I know in my own life I have been a judge of others too often. It is something I am trying to work on. Right now I am trying to be accepting of my own limitations as a parent, for example. I also find that when I am feeling most judgemental of myself, I am more judgemental of my husband. Being hard on oneself often means being hard on loved ones. Kindness to oneself can mean kindness to others.
I have also found that when I feel judged by others in a particular social group or context, it sucks all joy out of that social exprience. As humans, we want to belong. To be judged is to be deemed unworthy on one level, threatening that feeling of belonging that is food for our social souls. Feeling that sting of *being judged* makes me more motivated than ever to avoid *being the judge*.
I just felt like waxing poetic on this topic. If anyone else wants to share their own vents about judgement, their own experiences as a judge or as the judged, please share!
I promise I won't judge you